I haven't used a "whitening" or correcting skincare product in quite a while, as I'm sure the regulars would have noticed. I used to, back in the day, but I soon wised up to the fact that they were all far too drying for my skin. So these days, I turn away offers to try this new whitening/brightening range and that new range. I'm just past all that.
Which isn't to say that I don't have a problem with skin pigmentation. If you've ever seen my bare faced pictures (which you will have, if you're a regular) then you know I have a problem, but I'm not obsessed about it. So, why try this one from Clinique, you may wonder.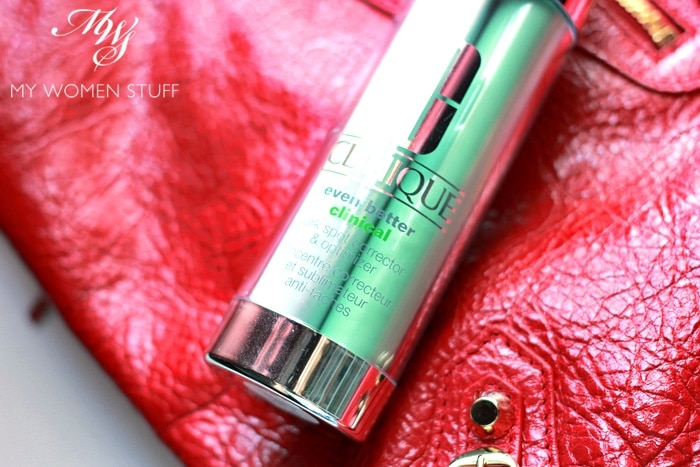 The short answer, is that the Clinique Even Better Clinical Dark Spot Corrector (formerly known as Derma White) was the one product that gave me noticeable (and very impressive) results the first time I tried it, back in the day. It was so effective for me, that I went through about 3 bottles of it, and told everyone about it. Worked for some, didn't work for others. But I eventually changed my whole skincare regimen and stopped using it.
But this year, Clinique has upgraded the formula so the product is now called the Even Better Clinical Dark Spot Corrector & Optimizer. It's still a serum, and it still targets dark spots and evens out complexion, but with an added ingredient extracted from Gyokuro, very expensive green tea from tea leaves plucked from tea leaves grown in the shade, that is packed with antioxidants and anti-irritants, to optimize the product efficacy. This helps calm the skin and prevent the exacerbation of formation of pigmentation.
The question therefore is, was this even better than the original serum I liked? 😀