One of the things I've enjoyed most about beauty blogging is the wealth of information at the proverbial fingertips. It has opened up my eyes to so many new brands and products out there that I would never have paid attention to. There's also a knock-on effect when reading other blogs. I start getting caught up in everything new and wonderful out there and one of the new and wonderful things I spotted getting a lot of interest last year was a new-to-me brand, Caudalie.
I never really had the chance to check it out, mostly because it was stocked in Sasa and unfortunately, that's a store I rarely go. However, I recently was invited to learn a little more about Caudalie and their new Vinexpert anti-aging skincare range (Goodness! Did they realise I am erring on the wrong side of youth?!) and also learnt that the local distributor is no longer Sasa but Ken's Apothecary. Now, that's a much more palatable store to go to 😛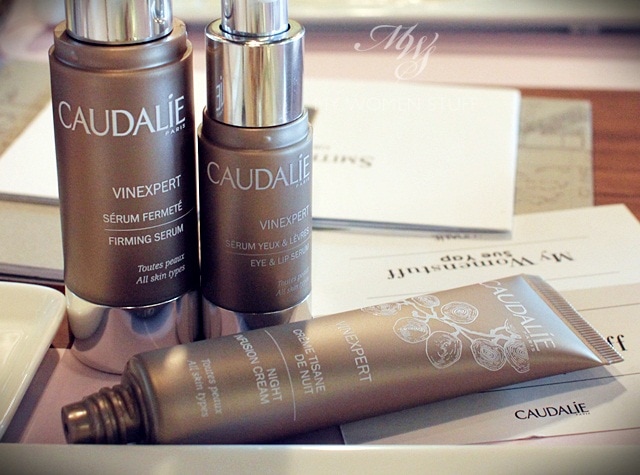 Caudalie (I love the way the French say it – so sexy 😛 ) was born in a French vineyard in Bordeaux and uses extracts of grapes, grapeseed, vines and everything grape related. The vineyard of Chateau Smith Haut Lafitte (here) is still in business if anyone is into wine, and Caudalie actually has Vinotherapie Spas which I'd absolutely love to try! As the name implies, it involves a lot of grapes including a Vinosource facial with fresh grapes. Now, how freaking cool is that?!
I personally have not yet used anything from Caudalie but I'm quite sure many of you have so come on then – tell me what you have tried and what you like (or don't!) and I'll brief you a little on the new Vinexpert range.