Here's a product I've been using for quite a few months. I didn't quite know what to make of it, hence my reluctance to rush into a review. But a recent experience left me wondering if my skin condition might not have been helped by this moisturizer, so I figured the time was now right 🙂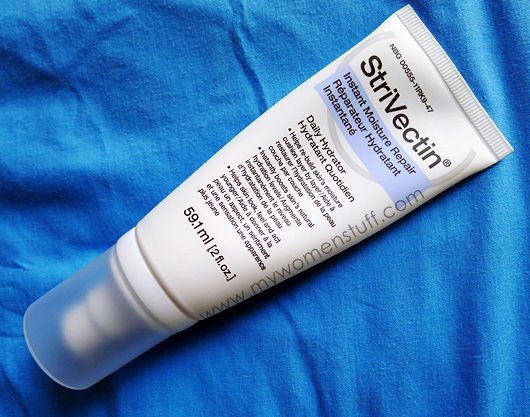 The Strivectin Instant Moisture Repair is a moisturizer. Actually, the press release said that it was not just a moisturizer, but with a title like "Daily Hydrator" and after using it, I'll say its a moisturizer, just one that perhaps is designed to work a little better. I found the texture a little odd – a bit thick yet not oily and it absorbs very quickly. It comes in a tube with a pump, which is easy to use. It pumps out very easily and I use about 1 to 1.5 pumps spread between my palms and then on my face and neck.
So why do I say that I was a bit on the fence about this one?