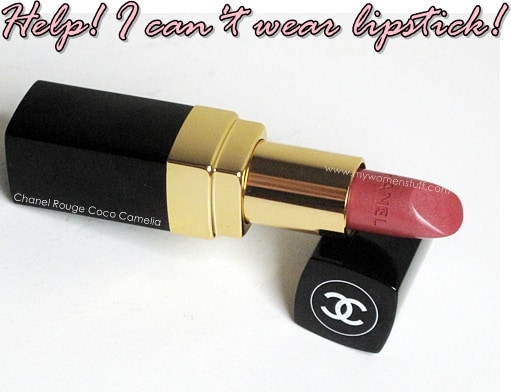 I'm a lipstick girl as opposed to a lip gloss girl. Its a personal preference.
But when I read of people who say that they "cannot wear lipstick", I get puzzled. I understand if something in a lipstick will cause an allergy which prevents a person from using it. But if its just a matter of thinking it won't look good, goodness! Stop saying "can't"! Negativity is not good for the soul 😀
Instead, think about the elements of lipstick that you dislike and work on that. I can tell you a few off hand:-
Its too thick
Its too waxy
The colour is too strong
Its drying on my lips
Well, that isn't a "can't wear lipstick" situation but rather, a "I don't like wearing lipstick" situation to me. Here's how you can get over that "can't" and turn it into a "can".