I first experienced the popular Jo Malone fragrances after a flight – weird right? I know! But in-flight duty free was where I first picked up a sampler pack of popular Jo Malone fragrances, and discovered the art of fragrance layering. It was fun, and I enjoyed discovering new ways of wearing their scents. If you can find one of these sampler packs, pick it up – it's worth the discovery.
But the one "problem" I'd always had was that Jo Malone scents tended to be quite "pretty". It is the favourite of beauty bloggers (the bottles photograph well alongside iPhones and Macbooks and peonies) and the scents tended to be light and floral. They are colognes after all, and while some scents last longer than others (Pomegranate Noir, how I love thee!) they are fairly fleeting.
Well, until now!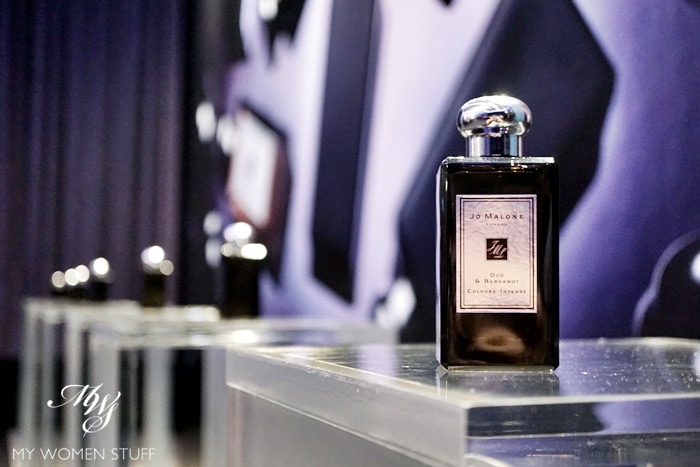 Quite a while ago, 2010 if I'm not mistaken, Jo Malone London launched a new range called Cologne Intense. As the name implies, these are heavier, stronger, more intense fragrances when compared to their regular white label range.
Befitting of the name and the impression it invokes, the new range comes in black bottles, that are at once sleek and heavy in appearance and impression. The range now comprises 7 scents, and are now available here in Malaysia. I had the opportunity to take a sniff at the scents during their media launch quite recently, so I thought I'd share my overview impressions of the Cologne Intense range. Do bear in mind that I'm no perfume connoisseur! 😉