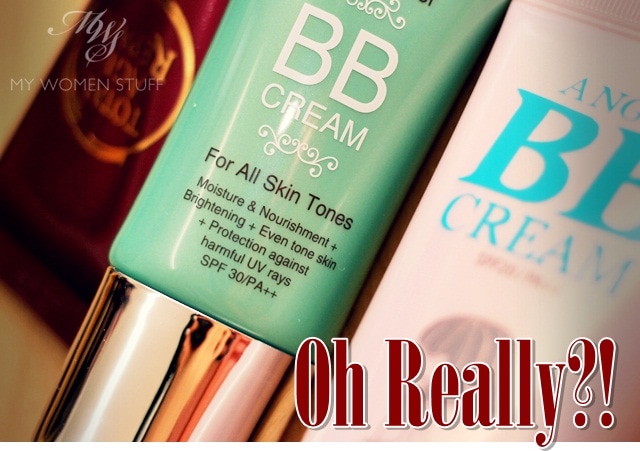 I realise I'm going to be quite unpopular with the BB Cream-wearing crowd after this, but I can't just sit by and nod and smile and pretend that I'm willing to be privy to the whole madness that is BB Cream, or CC Cream, or any other alphabet cream they choose to come up with. I know DD and even EE creams exist but that's just nonsense if you ask me.
I have been sceptical about these seemingly all-in-one products for a long time, ever since I told you way back in the day that I didn't want to talk about BB Creams. Where possible, I still don't. Unlike many people, I have not been sold on the idea of BB Creams at all. Sure, I use them. But I use them as I would any other makeup, and I treat them as I would any other makeup i.e. It goes on only after my skincare and must be properly removed at the end of the day.
Despite what we are fed and led to believe, BB Creams are NOT skincare. BB Creams are NOT sunscreen and BB Creams are not a miracle skin perfecting product.
And this is my biggest beef with this seemingly miraculous product. I still stand by everything I said back in 2010 about BB Creams. I use them, and my BB Cream horizon has expanded and I even have some faves, but some recent revelations from people have surprised me so much that I've realised that BB Creams could actually be doing more harm than good to the general public. Naturally, you don't have to agree with me 🙂 In fact, I'd like to hear your thoughts on this after I've had my say.