You know, before I got into this makeup thing, I didn't know something called a "primer" existed. Ok, I did. But it was in the context of painting walls. Ideally, you apply a layer of primer before your paint colour to make it last longer and look smoother (but how many of us know or do that? Very few, I'd warrant!) So, when I was introduced to the concept of face primer, I was quite intrigued. When I came to know about eyeshadow primer, I was even more intrigued! Something to help eyeshadow stay in place!
At the time, the Urban Decay Primer Potion, or affectionately known as UDPP was all the rage. I tried a tube and hastily discarded it. It felt like polyfilla or spackle or whatever you call those things you use to patch up holes in walls. It was dry and drying and thick and yuck. Hated it and didn't get the hype. I also realised it was also because I didn't need it. I don't have oily lids so eye colours don't usually smudge or fade a lot on me. Sure, it fades after a whole day at work, but then I'm faded by then too, aren't you? 😛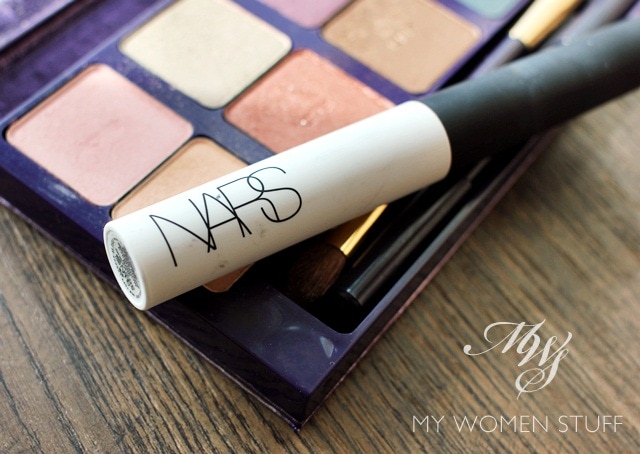 So, when I was introduced to the NARS Pro-Prime Smudge Proof Eyeshadow Base, I raised a brow. Another thing I didn't need. But I tried it for the sake of experimentation, and it surprised me. While I still don't need to use an eyeshadow primer on a regular basis, if I do have to use one, this would be the one I'd pick. And why would that be?