You know, despite my grousing about prices of higher-end beauty products, I am a self-confessed snob. My preferences do lie with the finer things in life, and in many ways, I've earned it. I've earned my stripes, as it were and I feel no guilt enjoying my little luxuries.
But it doesn't stop me trawling the budget beauty aisles. There is always something special about coming across a budget beauty gem. Few have in recent times. Especially not eyeshadow. My experiences with eyeshadows at the lower end of the price scale have not been encouraging. I'm already pretty critical about the high end ones, so imagine how I feel when I test an eyeshadow and get poor pigment pay off. Feel like smashing it against the wall!
But not this time. This time, I stumbled across a range of budget eyeshadows that are so cheap, yet so impressive, my mind was blown.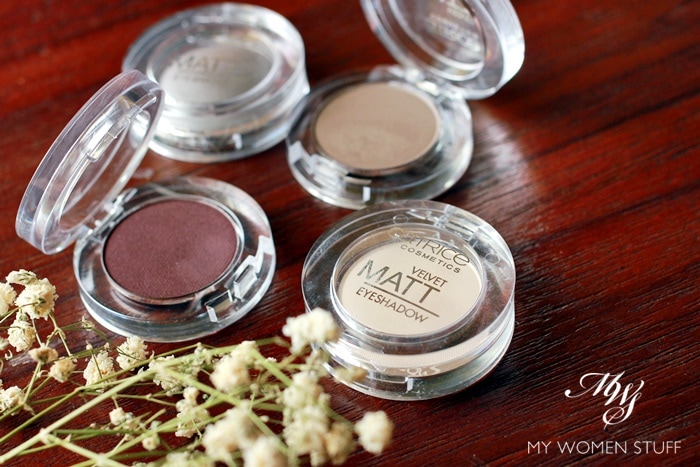 These amazing eyeshadows are the Catrice Velvet Matt Eyeshadow singles and if you have not tried them, please do. They are a-may-zing. I kid you not!
I swiped them just once at the counter, while being at a loose end one day, and I just knew I had to bring them home. Better yet, they were on a Buy 1 Free 1 offer! 😀 If they satisfy this brand snob, they'll satisfy anyone! 😀