Mmm… how do you go about being contrary when the world is going gaga after something? I quite often feel like a salmon swimming upstream when this happens, beating fruitlessly against the mainstream of raves and rah-rahs coming my way.
But swim upstream I shall 🙂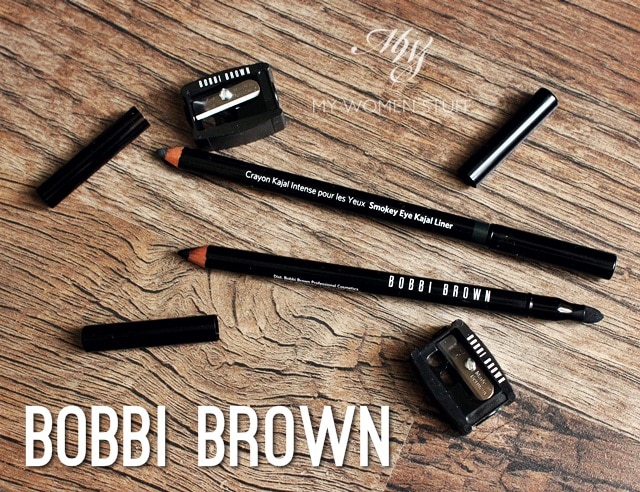 The Bobbi Brown Smokey Eye Kajal Liner was launched late last year in 6 new shades, 2 of which are shown here in that useful Noir (black) and Jade (blackened green). Like most kajal liners, they are soft and very easy to draw a line and smoke out. The sponge smudger at the back of the pencil helps too!
I like how a sharpener comes packaged with every pencil. I loved it when Guerlain did it and I love that Bobbi Brown is doing it. It just makes it so much easier to not have to hunt down a sharpener when your eyeliner is getting dull and best of all, you know it'll fit and reduce wastage. But what's this swimming upstream business then?