If there's one pharmacy or drugstore brand I'd always turn to for foundation that I know will work for me, it is Bourjois. Ever since I came across their Healthy Mix foundation (reformulated into something that no longer suits my skintone), I'd been smitten with the brand. Every base I try from there seems to work like magic on me!
Recently, the new Bourjois City Radiance foundation was released, and it's been a while since I received it.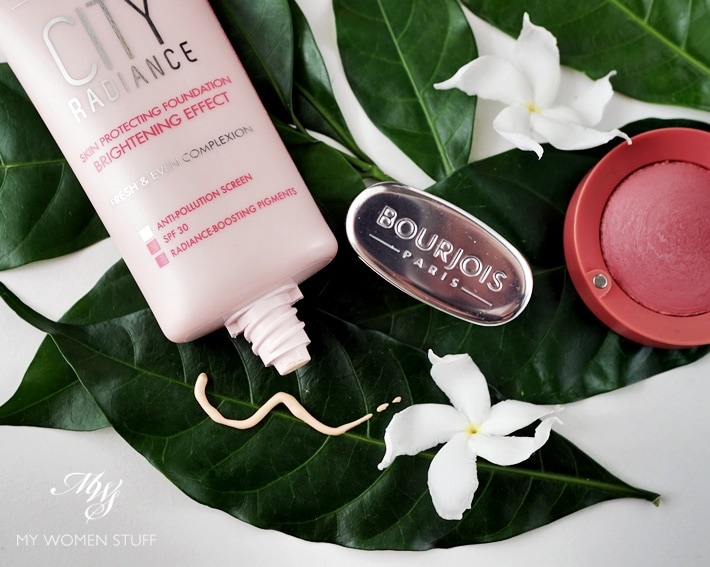 Unlike the Healthy Mix and Healthy Mix Serum foundations that come in slim glass bottles, the City Radiance foundation comes in a tube. It is very portable and not bulky or heavy at all. I can see that this one will be a popular one for those who travel a lot, because it's the perfect travel companion, in terms of packaging and product performance.
The question of course, is whether this lives up to my high expectations for Bourjois bases!