By way of explanation for my silence on the comment and email reply front, I just returned from a short trip to Bangkok so I'm catching up on everything now! 🙂 It was a trip I was supposed to have made last year but got pushed forward to this year instead. I'll have some Bangkok tales come up later but there's one thing people go for while in Bangkok or Thailand generally, and that is massages. Massages or even spa packages are relatively cheap by comparison to many parts of the world, even Malaysia and its so easy to find massage places. Almost every soi (street) has a few.
But this time, I wanted something different. I did not want to just pop into a random massage shop for a 1-2 hour RM30 (about US$10) foot massage, and I did not really want to have the traditional Thai yoga style stretching massage either. Based on previous experiences, some of them do more harm than good to my old bones and back. I was itching to try something different – a proper head to toe spa – so I looked around online and what do you know? My search yielded one – So Thai Spa.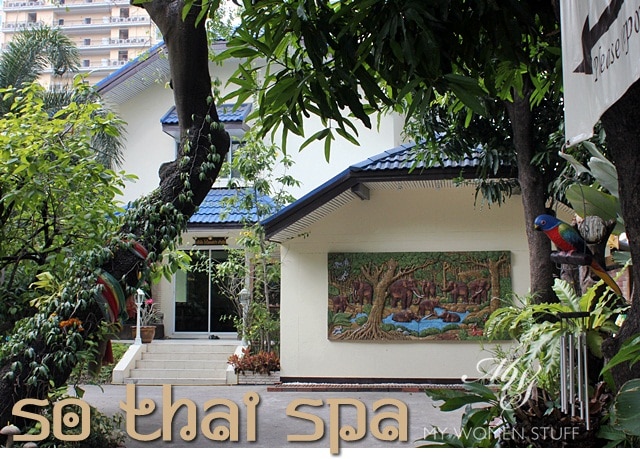 I thought it interesting because So Thai Spa is also in London and they had recently opened up their Thai branch. But what got me most intrigued was that they are ranked #1 on Tripadvisor (as of January 2013) for spas in Bangkok (here). That can't be an easy feat! The reviews on Tripadvisor sounded promising and I didn't think their spa packages too pricey, so I bit the bullet and made a reservation!
What this meant was that I had to allocate 3 hours of my day (not hard, I'm on holiday after all!), find out how to get there (really easy) and see how the treatment went! I'm always open to other massage/spa suggestions so if you know of a good one in Bangkok, please tell me so I can visit next time! 🙂