I'd used Bourjois eyeshadows before, but were never truly impressed with them. The colours were nice, but the texture was hard. This is possibly due to the fact they are baked. The Bourjois round blushes are worth spending on, but the eyeshadows are hit and miss in my book.
Bourjois has come out with a new eyeshadow though, that looks nothing like their old one.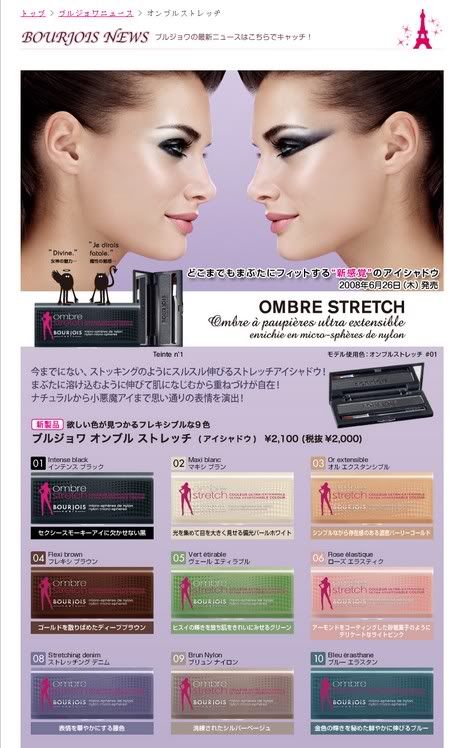 This one, housed in a rectangular case incorporates nylon microspheres to ensure the colour stretches like fabric. This is so the colour lasts longer. Don't ask me what that means. I have absolutely no idea! (Read about it if you understand Japanese or read here if you understand French!)
There are 10 colours at present and retail for £5.95 each. I am itching to try the Intense Black 01, Or Extensible 03 and Vert Etirable 05 and maybe Brun Nylon 09. Too bad there's no Bourjois here in Malaysia. Maybe when I make it down to Singapore and if its available there. Any Singaporeans care to report?